Books make great gifts! If you've got a long list of people to buy for this holiday season and no idea what to get them, here are a few suggestions for books I enjoyed this year.
11 Recommended Books of the Year *
For readers who like their memoirs sharp, witty, and eye-opening: Born a Crime, by Trevor Noah. Trevor Noah, host of The Daily Show, delivers on the promise he makes at the beginning of his memoir: his honest reflections about his life, his community, and his country while growing up at the end of apartheid in South Africa.
What makes Trevor Noah a gifted storyteller is probably what makes him a gifted comedian. He knows how to hold the beat of the story in the palm of his hand and release information in a controlled way. He doesn't rush forward with the punchline. It takes remarkable insight to keep the focus of his story so narrow yet have it speak to the universal truths of humanity. A fantastic read!
---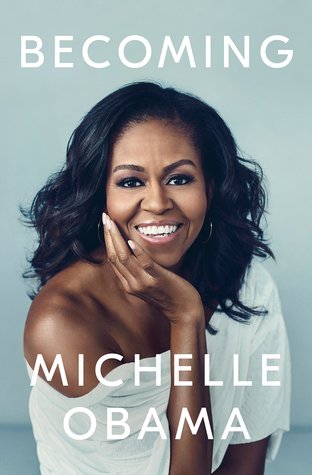 For those who…well, you know: Becoming, by Michelle Obama. I admit, I started reading Michelle Obama's memoir out of nostalgia. But right from the preface, I realized it would be much more than a voyeuristic peek into the private life of a very public figure. "There were days, weeks, and months when I hated politics. And there were moments when the beauty of this country and its people so overwhelmed me that I couldn't speak. Then it was over…And here I am, in this new place, with a lot I want to say."
In her memoir, Michelle Obama does something that the only best memoirs do well: with every line, she connects us to the emotions of her experience without telling us what we need to take away from it. Because we know where her path eventually leads, this is such an important and smart way to hold our attention thereby inspiring and empowering us.
---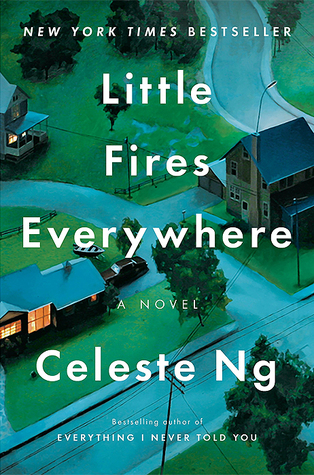 For those who know that the suburbs aren't as quiet as they seem: Little Fires Everywhere, by Celeste Ng. It took me a while to get to Little Fires Everywhere. I had started it a few months ago, got sidetracked, and returned full-force recently. (Has that ever happened to you, or am I the only one?) Here's what enthralled me: Celeste Ng masterfully created a true omniscient POV. She smoothly moves the narrator into the minds of various characters in each scene. The narrator becomes its own persona with its own voice, sometimes offering critiques and passing judgments on the characters. It allows us to get multiple sides of the heart-wrenching custody battle that divides the community.
---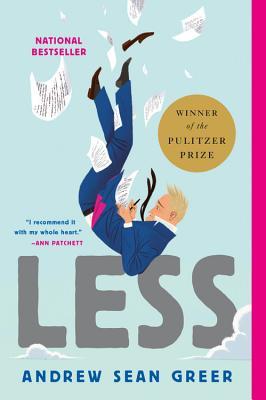 For anyone who wants to laugh with an emotionally complex character: Less, by Andrew Sean Greer. My favorite book of the year! The moment I finished I wanted to start again from page one. Poor Arthur Less. He's turning 50. He's a failed novelist. And his former boyfriend is getting married to someone new. Less is determined to handle life's doldrums by running away from his problems. He plans an around-the-world trip to escape the awkwardness of attending the wedding, but of course he can't escape himself. All of Arthur's observations are entertaining and witty, but they don't cross the line to mockery or sarcasm. I love books like this — a story that is emotionally complex, characters that are layered, and a voice that is keen and distinct. What's more: I laughed out loud, many times. If you haven't read Less, what are you waiting for?
---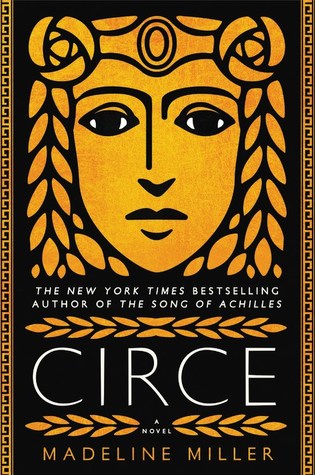 For those who have a love-hate relationship with Greek mythology: Circe, by Madeline Miller. "When I was born, the name for what I was did not exist. They called me nymph, assuming I would be like my mother and aunts…our powers were so modest they could scarcely ensure our eternities." So begins this captivating read about Circe, goddess and enchantress of Odysseus. While I was reading Circe, I became one of "those" people, you know, the ones who can't stop talking about the novel to everyone who crosses their path. If you enjoy Greek mythology, you'll love Circe. If you're not into Greek mythology (like me), don't shy away from this novel. At its core, Circe is about a complex, maligned hero with adventure and betrayal (oh, and some magic and monsters for good measure).
---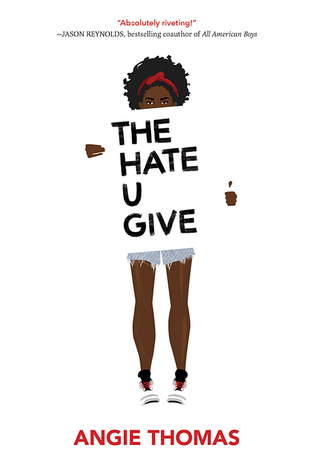 For those who want to read a book with an important message: The Hate U Give, by Angie Thomas. Written in response to the Black Lives Matter movement, author Angie Thomas has an agenda. Yet, it still managed to produce moments that surprised and convinced me and challenged my preconceived notions. The story is perfectly paced, giving readers intense scenes when the main character, Starr, and her family are in precarious situations and then allowing her to reflect on the  experience. You may read The Hate U Give because it highlights important issues in urban neighborhoods, because it provides space for diversity and inclusivity in literature or because it opens the conversation for deeper connections around the movement. But also read this book because it's a compelling story with dynamic, fascinating, and complex characters.
---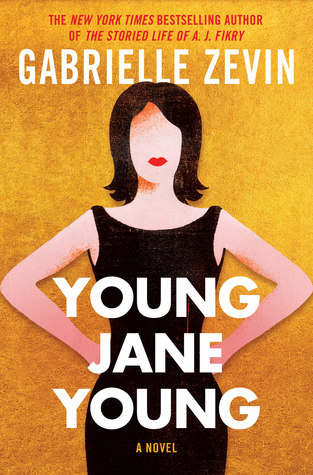 For those who wish there had been a #metoo movement in the early `90s: Young Jane Young, by Gabrielle Zevin. Thank you, Gabrielle Zevin, for writing this astute novel, and thank you to fellow writer Nina Badzin (@ninabadzin) who recommended it. It finally made its way to the top of my reading list, and I'm so glad it did. The subject (a Congressional intern swept into an adulterous affair with the Congressman leading to disastrous ramifications — for the intern) is (still) timely, but of course it's been told before. What makes Young Jane Young shine is the storytelling. Gabrielle Zevin deftly chooses how the story is told. She wields point of view like scissors, splicing the way the story is presented to the reader and thereby manipulating your interpretation of it. She is in control of the narrative and you're along for the ride.
---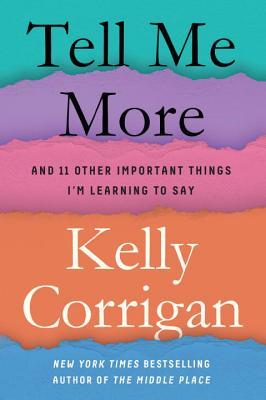 For those who recognize the power of words to change everything: Tell Me More, by Kelly Corrigan. In a series of essays, Kelly Corrigan dives into 12 of the more difficult things that adults need to learn to say. I love her writing for its candor, understanding, and empathy. She doesn't pull punches, nor does she shrink from  difficult or embarrassing topics. This isn't an instruction manual; it's helpful by way of Kelly's relatable and insightful look into her own life. In the essay about saying no, for example, she writes this about her mother: "I think it came down to her impressive willingness to be disliked and her utterly unromantic position that people should take serious—if not total—responsibility for their own happiness."
Watch Maria Shriver interview Kelly Corrigan in her Architects of Change series.
---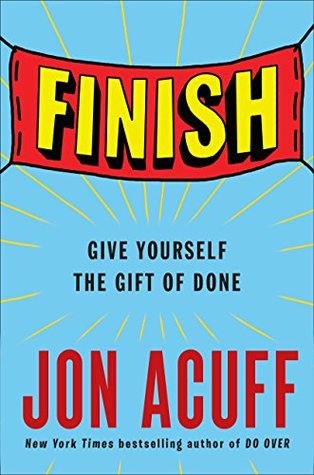 For those who want to create a plan to reach their goals: Finish: Give Yourself the Gift of Done, by Jon Acuff. Thanks to Rudri Patel and Kristen Ploetz for recommending this short and humorous book about how to finish projects. Acuff learned something important while leading a thirty-day online course to help people work on their goals: The most effective exercises were not those that pushed people to work harder. The ones that got people to the finish line did just the opposite—they took the pressure off. He maintains that the "sneakiest obstacle to meeting your goals is not laziness, but perfectionism." Writers: I'm afraid we know all too well what he's talking about!
---
For those who enjoy true-crime adventure: The Feather Thief, by Kirk Wallace Johnson. A priceless collection of rare bird specimens, some collected at great personal risk by Alfred Russel Wallace, disappear from the British Museum of Natural History. Johnson sets off on a worldwide investigation to find out what happened to the specimens and see the criminal brought to justice. He creates an engaging story using narrative nonfiction techniques instead of a straight retelling of the heist.
---
For historical fiction lovers: Manhattan Beach, by Jennifer Egan. Okay, this story is set in Brooklyn, which predisposes me to it, taking place in a world populated by gangsters, sailors, divers, bankers, and union men while never feeling cliche or overwrought. Let me share the opening paragraph. It's subtlety drew me in and asked me to keep reading, and I'm so glad I did.
"They'd driven all the way to Mr. Styles's house before Anna realized that her father was nervous. First the ride had distracted her, sailing along Ocean Parkway as if they were headed for Coney Island, although it was four days past Christmas and impossibly cold for the beach. Then the house itself: a palace of golden brick three stories high, windows all the way around, a rowdy flapping of green-and-yellow-striped awnings. It was the last house on the street, which dead-ended at the sea."
Looking for more Great Books to Give and Get? Check out the previous lists: 2017, 2016, 2015, 2014, 2013, 2012, 2011, 2010
I love book recommendations! Let me know your favorites in comments. 
---
Before you go…
Starting January 2019! I am developing a 31-Day Editing Challenge as a helpful guide to get you off on the right foot as you edit your novel, memoir or short story. Whether you're on your first draft or your fifth, we will explore the basics of developmental editing. My goal is to help you approach your manuscript in a new way and keep your momentum going. I hope you will be interested in joining me. It's FREE! Learn more here and get on the list! 
*Please note these are affiliate links. If you make a purchase, I'll get a small compensation at absolutely no cost to you. It helps keep this site running. Thank you!