I've helped dozens of gifted writers work toward their writing goals, take their stories to the next level, and polish their prose.
Writers who needed one-on-one guidance, support, and accountability.
Writers who wanted to expand their understanding of the craft to take their stories to the next level.
Writers who benefited from honest feedback to polish their prose.
Writers who knew they had an important story to share with the world but were unsure about the first steps.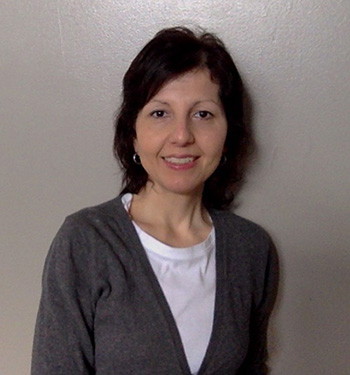 I am a seasoned developmental editor, creative writing instructor, and writing coach providing guidance, inspiration, feedback, and accountability for dedicated fiction and narrative nonfiction writers.
As a fellow writer, I understand the ups and downs of the creative life. I understand the strong urge to get your story on paper. I understand how scary it can be to put your work into the world. I understand the loneliness of staring at your computer screen day after day. I understand the frustration of rejection letters (or an empty inbox!). I also understand how exciting it is to receive an acceptance message! Writing a novel is hard work, but it's also wonderfully gratifying. You don't have take this journey alone.
With 20 years of experience at Penguin Random House and Simon & Schuster, I have worked with writers of all stripes—from those taking on their first story to New York Times bestselling authors. I'm here to help you make your novel the best it can be!
⇒ You are a writer 24/7, not just when you sit down at the computer to write.
⇒ The power of observation and curiosity are your best tools. My writing exercises are geared toward helping you use these tools with intention to move through the world as a writer.
⇒ I am here to create a safe and brave space for you to try new things. I believe in encouragement instead of mandates and judgments.
⇒ I don't use a one-size-fits-all approach. My editing and coaching services are tailored to you.
⇒ You need honest, actionable feedback so your next steps are clear.
⇒ My goal is to strengthen your work while remaining true to your vision.
For nearly twenty years, I have worked at
Penguin Random House
and
Simon & Schuster
in the young readers divisions of both houses. Before coming to book publishing, I was the editor-in-chief of a monthly trade journal.
I served as editor for my first book, The Subway Chronicles: Scenes from Life in New York (Plume), which contains 27 essays about the New York City subway system written by well-known straphangers such as Jonathan Lethem, Colson Whitehead, Calvin Trillin, and Francine Prose. The collection received print reviews nationally, and I appeared on a variety of broadcast media outlets such as CBS Morning News, NY1 and NPR.
My short fiction has been published in the literary journals Valparaiso Fiction Review, The Cortland Review, and The Macguffin. My essays and other non-fiction writing have appeared in Preservation Online, Prick of the Spindle, Narrative.ly, and History-Magazine, among others. I hold an MFA in Creative Writing from Georgia State University.
I've taught creative writing for fifteen years in person at the College of New Rochelle and online at The Loft Literary Center.
Whether I'm editing your manuscript, helping you expand your writing skills in one of my creative writing courses or providing guidance in a writing coaching session,  I'm in your corner with encouraging yet honest feedback.
Drop me a line and let's discuss how I can help you reach your writing goals.