Write a Query Letter That Gets Noticed
Learn the exact steps to pitching your manuscript to a literary agent
Next Workshop: September 22, 2023 at 12:00pm EST (online)
You've been through draft after draft of your manuscript and polished your prose,
and now you're ready to see your book on store shelves.
But there's one crucial thing your manuscript needs:
a well-written query letter. 
The query letter is your gateway to traditional publishing – the one-chance pitch that entices a literary agent to request your beloved manuscript and start reading. 
To put your best foot forward, you need to write a query letter that stands out, follows a specific format, and impresses and intrigues an agent. (No small feat, I know!)  
When you've already invested so much of yourself in your book, it can be tempting to think that the work speaks for itself. But you've come too far to sell your work short by sending a query letter that's not the best possible reflection of your book.
A captivating query letter is what unlocks the process of getting your book published,
and I'm here to walk you through it.  
You've spent months or years writing your book…
And it deserves to get noticed.
For your book to be traditionally published, you need to write a compelling query letter. There's just no way around it, and it requires you to think about your book in a different way. Your book is a creative work of art, yes, but to a literary agent, it is also a product to be sold.
At first, it can be uncomfortable to shift gears, putting on your business hat when the creative hat feels so warm and familiar.  Trying to figure out how to describe your book to someone else is complicated, and the thought of receiving agent rejection letters can be scary.  
If this process makes you feel like Dorothy trying to find her way back to Kansas, you're not alone! Writing a query letter is different from writing a novel or memoir, and it makes sense that you don't intuitively know how.
BUT WITH SOME CLEAR GUIDANCE (AND AN INDUSTRY-VETERAN GLINDA TO LEAD YOUR WAY), YOU CAN LEARN TO CRAFT A LETTER THAT DOES YOUR BOOK JUSTICE  AND STANDS OUT IN AN AGENT'S INBOX.
Pitch Perfect:Write a Query Letter that Gets Noticed
 Let's demystify the publishing process and set your book up for success
This online workshop is designed to take all the guesswork out of writing a query letter. I've distilled everything I know about the process (after 20+ years in the publishing industry, it's a lot!) into this 90-minute small group workshop, including:
The five essential elements every query letter should have 

The secret sauce to the all-important pitch paragraph

How to distill your 300-page manuscript into 400 words

Dos and don'ts for finding comp titles 

How to reduce overwhelm and build confidence as you send your work into the world 
Best of all, you can send me a draft of your query letter after the class for direct, industry-tested, and personal feedback. You'll get my actionable guidelines on how to revise so you're not flying blind. I'm with you all the way!  
Some query workshops charge hundreds of dollars for large webinars and don't include personal feedback or time for questions, and I'm determined to change that.  
I limit each workshop to only five writers, giving you plenty of time and freedom to ask specific questions related to your manuscript – and get specific answers.  
Let's prepare to get your manuscript out into the world together!
$75 
Includes your 90-minute live, online workshop and 1:1 query letter review
September 22, 2023 at 12:00pm EST
Want to join but can't make this live workshop? 
Contact me to be added to the waitlist or to book an independent query letter review.
These writers crafted query letters they can be proud of
Will you be next?
"A great, very detailed discussion of query letters and strategy behind them. I got the direction I needed and already have been refining my query letter to make it more effective. Jackie is a knowledgeable and thoughtful teacher who is very generous with sharing her insights and experience in publishing."
"This class was excellent. It was incredible material and taught extremely well. Jackie is able to demystify the querying process expertly and she was super supportive of all her students."
"I went into the workshop with a lot of hesitation and fear of rejection about submitting my work, but Jackie put it in perspective as simply a numbers game, with the agents reading manuscripts simply looking for good work that clicks with them. "All they want is something good," is my perspective now. Really helpful!"
" The content was helpful and practical. I appreciated that Jackie was open to taking questions during the session, which made it more lively and useful. I learned a lot."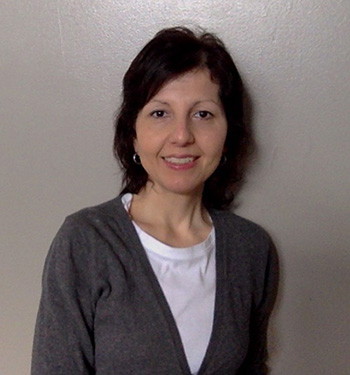 I created this class after nearly twenty years of industry experience at Penguin Random House and Simon & Schuster and ten years of teaching writing. 
As an editor, I've seen writers work for years on their wonderful stories and not receive any manuscript requests from agents just because they lack a concise, compelling query letter. I'm also a writer, just like you, and I understand the fear and confusion that can accompany this step in the process. But you don't have to wing it anymore, or try to tackle it on your own. 
This live workshop compiles my tried-and-true method of crafting your pitch to give your book the best chance of getting noticed by agents while giving you the confidence to take the leap. Your manuscript matters, and I'm here to demystify the querying process and help set your story up for success. 
 You believe in your book, and I do too!
All of your questions are welcome with me
Answering them is why I'm here!
What is a query letter? Why do I need one?
A query letter introduces you and your work to a literary agent and is designed to gain an agent's interest in your book. Your query letter is the gateway to traditional publishing. The query, also known as a pitch, has a very specific format and one purpose only: to get an agent to request your manuscript.
I can't make it on the day of the workshop. Will you be teaching this again?
Yes! I teach the live workshop every few months. Contact me to be added to the waitlist.
I have a query letter already written. Do you offer critique without the class?
While I think the class is a valuable component in learning the finer points of writing the letter, I do offer query letter editing. Contact me for more details.
I've signed up! How do I attend the workshop?
Wonderful! I'll be sending you a Zoom link the day before the workshop, so be sure to check your email for that information.
Will the workshop be recorded?
I don't record the workshop to create a safe space for all participants to speak freely about their work. If you're not able to attend this live session, contact me to be added to the waitlist for future workshops.
I'm part of a writing group. Can I share what I've learned with them?
I would love to spread the word about this workshop, but I ask that you keep the details for your individual use only. It's one reason I'm able to offer this workshop at such a low price. You're welcome to invite them to join a future workshop!
I signed up, but I'm no longer able to attend live. Can I get a refund?
All sales are final, but please reach out so you can be added to group the next time I run this workshop at no additional cost. 
Can you recommend me to a literary agent?
In the workshop, I'll offer suggestions on places to search for agents that are appropriate for your work, but I can't make referrals or put you in touch with specific agents. Even with the most dynamic query letter, there are no guarantees that a literary agent will offer representation.
I've got a question not listed here.
Please drop me a line here and let's chat!