It's NaNoWriMo time. If you're unfamiliar, NaNoWriMo is short for National Novel Writing Month — a worldwide community (far beyond the "national" in the name) that comes together to support each other in writing a novel during the month of November. 
It's a lofty goal to write 50,000 words in 30 days. Especially if you're like me and write sloooow. There are plenty of rules to be found on the site including badges and certificates for "winners," but I don't like throwing that term around when it comes to a creative project.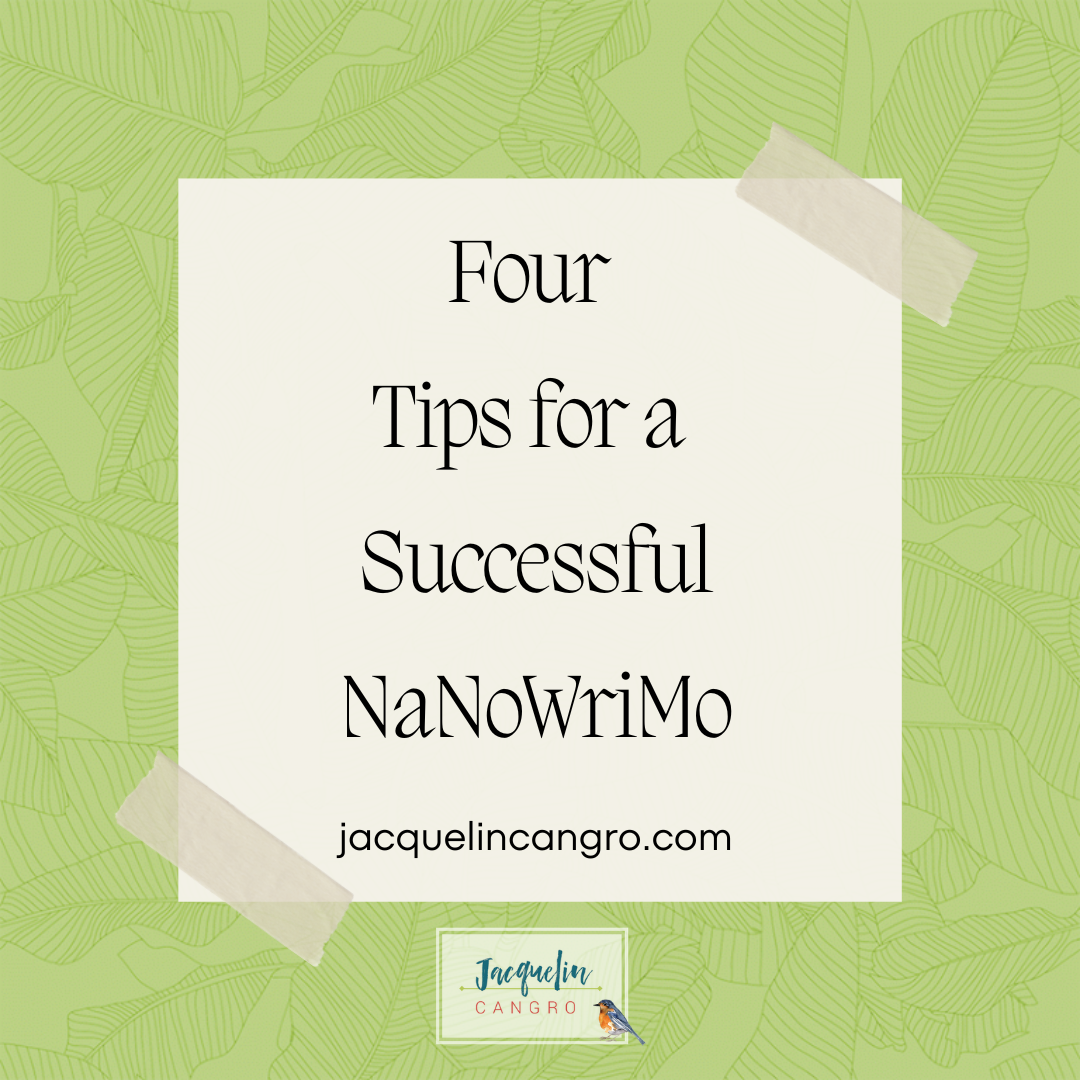 So, if the thought of participating has left you nervous and hesitant, let's debunk a few myths and reframe to get the most out of NaNoWriMo. 
Set a realistic goal. In order to reach 50,000 words for November and "win" NaNoWriMo, you must average 1,667 words per day. I'm all for word-count goals, but I know that this will not be feasible for me. And you know what? That's okay! I'm going to set a goal that's a bit of a stretch and also achievable. 
Outline, outline, outline. There, I said it. Sorry, not sorry. Without some direction, you'll likely get to a point (probably the murky middle) and stall out. What happens next? You have no idea! Before you know it, your Regency-era characters will be on a spaceship to Mars with zombies because you, like your characters, are lost. I've got a basic map of the major plot points for guidance when the going gets rough. 
Know thy writerly self. I'm an early bird. It's when I do my best work. I'm not suddenly going to be able to burn the midnight oil n November. Consider what you need in your environment to be your most productive and creative. Prefer to write in 15-minute sprints? Need absolute quiet? Want a desk free of clutter? Great. Set it up and then guard those boundaries as fiercely as you can. 
Release the idea of perfection. Oh, if it were only that easy! Let's take a moment to reassess the point of NaNo. It's to set up a consistent writing practice to let you get words on the page and make progress toward your goal. Those words will be messy an in need of revision, and, again, that's okay! 
On your mark, get set, let's NaNo!