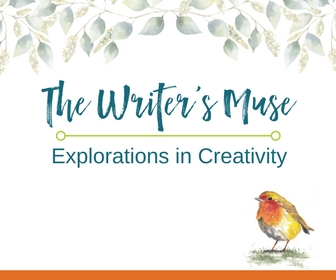 The Writer's Muse: Explorations in Creativity
Inspiration often comes from the unlikeliest of sources. In The Writer's Muse: Explorations in Creativity, an online course hosted through The Loft Literary Center, we will observe, explore, collect, study, and compare. We'll move through the world as writers—noticing and documenting the world around us.
This class offers guided exercises for beginners, anyone who is "stuck," and writers trying to take their work to the next level. You'll cultivate your curiosity to get words on the page and inspire you to keep going!
Develop good writing habits that foster creativity
Shed anxieties that keep you from growing as a writer
Draw inspiration from the world around you
Find form for your ideas, develop them into a piece of writing, and make them better.
The explorations will help you lay the foundation for more significant writing projects in a supportive, encouraging environment. Consider this class a mini writing retreat with exercises, readings, and guidance. We'll have fun as you expand your writing skills to produce more satisfying work. This class is for both beginners and more experienced writers of fiction, essays, memoirs, and narrative nonfiction.
If you liked Elizabeth Gilbert's Big Magic, you'll love this class that will help you implement those ideas!
REGISTRATION IS OPEN!  Class will be held online from January 23 – March 6. More information is available at The Loft Literary Center.
Pitch Perfect:Write a Query Letter that Gets Noticed
 Let's demystify the publishing process and set your book up for success
This online workshop is designed to take all the guesswork out of writing a query letter. I've distilled everything I know about the process (after 20+ years in the publishing industry, it's a lot!) into this 90-minute small group workshop, including:
The five essential elements every query letter should have 

The secret sauce to the all-important pitch paragraph

How to distill your 300-page manuscript into 400 words

Dos and don'ts for finding comp titles 

How to reduce overwhelm and build confidence as you send your work into the world 
Best of all, you can send me a draft of your query letter after the class for direct, industry-tested, and personal feedback. You'll get my actionable guidelines on how to revise so you're not flying blind. I'm with you all the way!  
Some query workshops charge hundreds of dollars for large webinars and don't include personal feedback or time for questions, and I'm determined to change that.  
I limit each workshop to only five writers, giving you plenty of time and freedom to ask specific questions related to your manuscript – and get specific answers.  
Let's prepare to get your manuscript out into the world together!
$75 
Includes your 90-minute live, online workshop and 1:1 query letter review
September 22, 2023 at 12:00pm EST
Want to join but can't make this live workshop? 
Contact me to be added to the waitlist or to book an independent query letter review.