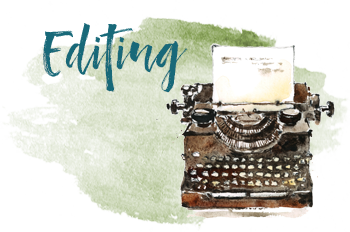 My goal as a freelance editor is to help you shape your manuscript into the story you've seen in your mind's eye. I'll show you how to harness your greatest assets as a storyteller—observation, awareness, and curiosity—and provide you with honest, actionable feedback.
A professional editor can identify your manuscript's strengths and weaknesses before you send it out into the world. That's where I come in.
I edit with the reader in mind while using the expertise of a twenty-year veteran at New York publishing houses, an MFA degree, and a creative writing instructor. And as a writer myself, I know how hard it can be to objectively review my own manuscript. You don't have to go it alone. I can help!
Manuscript Consultation
What services do I offer?
Phone/Skype Consultation
Developmental Editing—Fiction and Narrative Nonfiction
Writing Coaching
Copyediting and Proofreading (on a limited basis)
Coming soon…
Continuing Education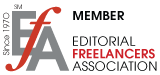 It's important to stay current on the ever-changing world of grammar and punctuation. (Did you hear that the word "selfie" was just admitted into the Oxford Dictionaries?) I recently completed two refresher copyediting courses — levels II and III — through the Editorial Freelancers Association.