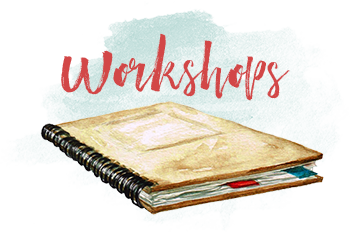 I have taught creative writing for nearly two decades. After all that time, I know one thing for sure: you have a unique story to tell. My workshops can help you learn the skills you need to share that story with the world.
Two creative writing courses I teach regularly
and one new course in development:
Back to Basics: Exploring the Elements of Creative Writing
---
This online class began September 20, 2017. Click below to subscribe to my newsletter and be the first to hear about the next time this course is offered.
My most popular workshop at The Loft is Back to Basics: Exploring the Elements of Creative Writing. In this online class, we will explore essential building blocks of creative writing through interesting lessons and fun exercises. Each class is completely devoted to one element of story to sharpen your skills in that area.
Whether you need some fixes for common plot problems or want to brush up on dialogue, these targeted classes will provide you with the strategies and techniques to increase the depth your writing.
Week 1: Beginnings/Endings
Week 2: Point of View
Week 3: Narration
Week 4: Suspense/Plot
Week 5: Characterization
Week 6: Dialogue
Week 7: Setting/Description
Week 8: Revision
Writing About Place: Five Days to Immersive Setting
---
Setting and place serve an important function in your story. I've often edited stories that are disconnected from the location and time period. Sometimes the characters aimlessly move from place to place. Think about how setting plays a role in your own life. It shapes everything about you—your perspective, your outlook, your relationships. It does the same for your characters.
I've taught setting dos and don'ts as a small part of my Back to Basics course, but for a long time, I wanted to create a class focusing on this building block of creative writing. It's that important.
Tentative Schedule:
Day 1: Paying attention
Day 2: Time and place
Day 3: Emotional connections
Day 4: The right balance
Day 5: Sensory descriptions
I am working hard to have this course ready for you in  October 2017.
Sign up for my newsletter to be the first to learn when registration opens. 
The Writer's Muse: Explorations in Creativity
---
Inspiration often comes from the unlikeliest of sources. In this online course, we will observe, explore, collect, study, and compare. We'll move through the world as writers—noticing and documenting the world around us. The guided explorations are for beginners, anyone who is "stuck," and those trying to take their work to the next level. We'll ask the right questions to help you put words on the page and inspire you to keep going!
Week 1: What are your interests?
Week 2: It's about connection
Week 3: Using all of your senses
Week 4: Imagery
Week 5: Found objects
Week 6: What's in a story?
Sign up for my newsletter to be the first to learn when this course is offered again. 
What Students Are Saying:
The highlights for me were the practical writing prompts. I've started writing my first short story. This class has given me the tools to know how to being the process and the confidence to try.
The quality of the critiques—supportive of good work with helpful suggestions for improvement. I loved the image journal practice and will make that part of my new routine!
I have never taken a writing class that outlines the elements of creating a good piece of writing as this one does; provocative content helped me to look deeper and think about my writing; a good learning experience.
Jacquelin offered fantastic feedback that helped me improve my writing at its foundation.
I truly appreciated the teacher's support.
The readings were succinct and extremely helpful. The feedback from the instructor was fantastic and always encouraging.
I really enjoyed the instructor's feedback on my assignments. This course helped me to build a writing routine that I was lacking and to sharpen creative writing tools. It was exactly what I was looking for. Thanks so much!
About The Loft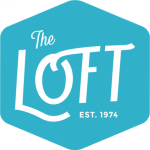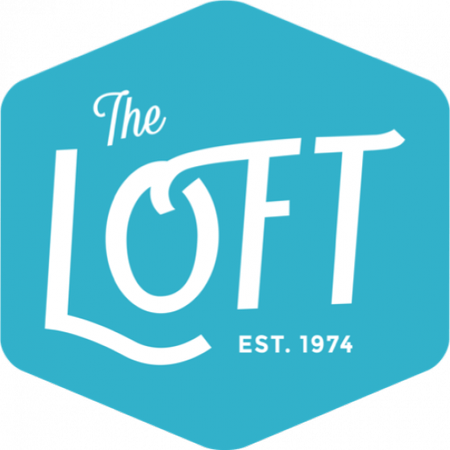 Each year the Loft engages more than 3,000 beginning, intermediate and advanced writers in learning opportunities, hosts more than 100 authors in readings and dialogues that draw more than 10,000 people, connects with more than 160,000 unique visitors through digital resources on our website, collaborates with at least 30 local and national organizations to enrich the literary environment and, through contracts, awards, and grants, pays writers more than $400,000.
In their evaluations, 96% of students report that their class helped them improve their writing, 91% identified their next steps as a writer, and 94% would recommend their class to others.  Visit the course catalog with a complete list of classes in poetry, nonfiction and fiction.